Immersed in relaxation and history
Nicolò Bottacin's villa (Vicenza 1805 – Padua 1876) was built in 1854 on a project by the Ticino architect G. Bernardi.
Bottacin was welcomed into the Trieste cultural elite thanks to his reputation as a collector, botanical expert and as responsible for numerous prestigious assignments.
He was a friend of the Archduke Maximilian of Habsburg, residing in the Miramare Castle, who often liked to take a "ride in the Villa".
The Villa, now protected by the Superintendence of Fine Arts, is characterized by an eclectic style, in which Scottish influences mixed with Italian elements, battlements, balconies, terraces and a three-storey octagonal turret are integrated.
It was once surrounded by a fabulous park much larger than the one you can admire now and which is documented in the watercolors by Albert Rieger, exhibited at the "Bottacin Museum" in Padua.
The museum also preserves sculptures, paintings and other art objects that Bottacin had purchased or commissioned to furnish the Villa, as well as one of the most important numismatic collections in the world.
In 2004 the Villa underwent a thorough restoration which transformed it into a residence, managed for years by the Tassi family.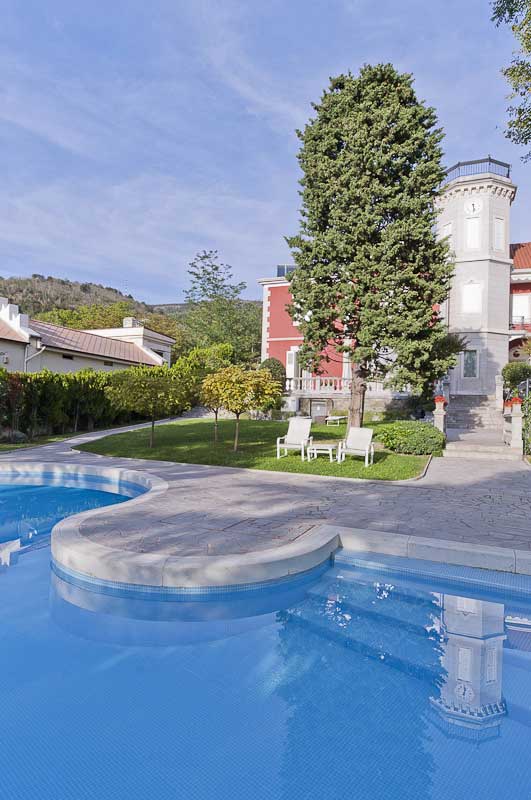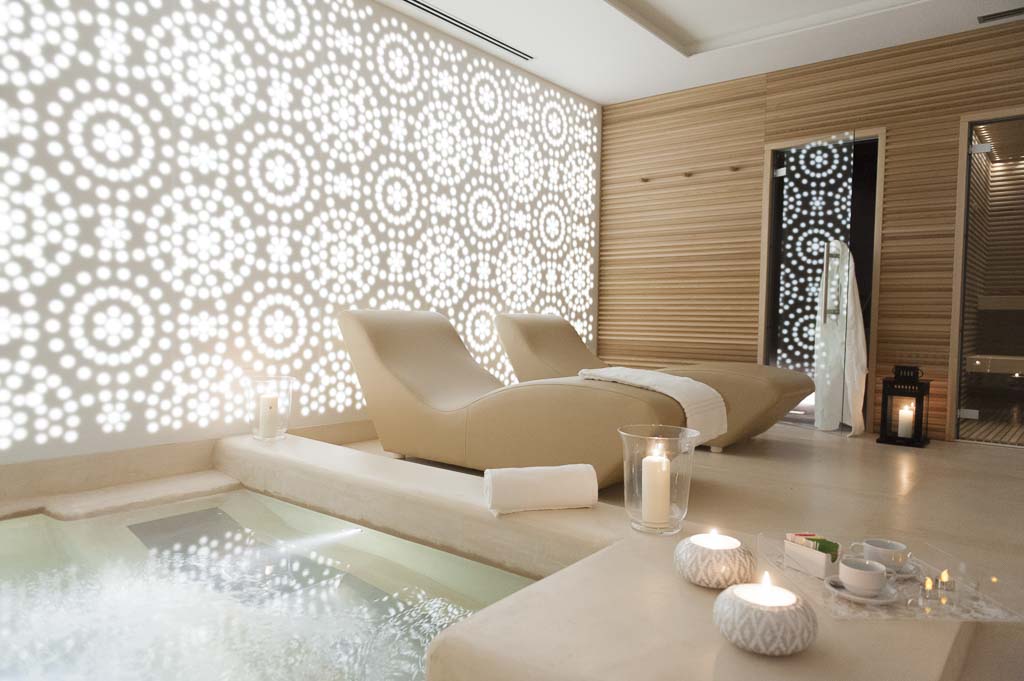 The garden and the swimming pool
Today the Residence Villa Bottacin is surrounded by a large garden, part of the original, with numerous trees and plants, particularly flowering in spring and summer.
A part is used for parking our guests' cars.
In front of the Villa the outdoor swimming pool is generally open from May until October.
Find space around the pool, an area equipped with sun loungers and deck chairs where you can relax in the sun or under the shade of a tree with a good book.
The swimming pool is open all day and is illuminated in the evening and is the ideal place to enjoy a nice swim.
During the summer, the garden is the enchanting setting for guests' breakfast.